Years of experience as a payday loan lender has helped us at CapitalPaydayLoan, understand various ways of enhancing our services to best match the needs of various borrowers. Being a customer-oriented direct lender, we understand what makes payday loans most valuable to borrowers:
Acceptance of bad credit scores
Ease of application process
Quickness in verification
High chances of approval
Transparency in loan agreements
Quickness in transaction
We have spent years in ensuring that our services evolve with time, to provide enhanced customer experience, being mindful of these and various other factors. We shall continue to consistently invest time and resources in this endeavor.
Best Payday Loans - Online, Quick, Reliable & Affordable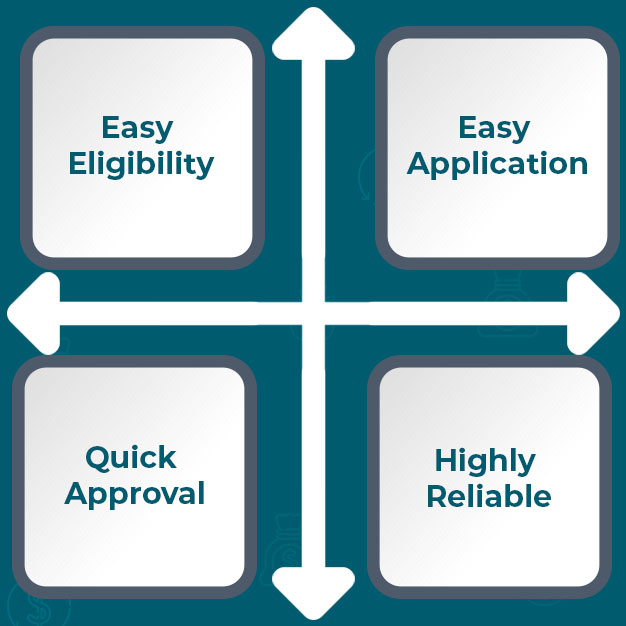 Payday loans are intended to serve borrowers with bad credit performance as well as those who are in need of a loan that has a high chance of getting approved quickly. The best payday loan must hence be quick, easy to apply for and have a high probability of getting approved. To enhance the value of such a loan for a borrower, we further enhance the offer by making the loans more affordable.
At CapitalPaydayLoan, we offer:
Fully online loans which you can apply for, from anywhere and at any time
Quick loans that you can get even within a day
Loans with an exceptionally high approval rate of above 90%
Competitive charges on loans to enhance loan affordability.
Payday Loans with No Hard Credit Check
A credit check is an integral part of traditional loans. Direct lenders can offer certain loans without credit checks or with no hard credit checks. At CapitalPaydayLoan, when you apply for a payday loan, we conduct no hard credit check. The advantages of that include:
Faster loan approval
Bad credit score and history are accepted
Previous loan rejections do not affect the application and decision
Applying for the loan does not impact your credit score.
Choosing a payday loan with no hard credit check can be especially beneficial if you have a bad credit score or are looking for a loan that is likely to be approved quickly.