Monthly Payment Loans for Bad Credit Borrowers
Many look for bad credit loans that are not payday loans. Getting installment loans for bad credit can be quite a challenge as the credit score normally plays a vital role in the approval of such loans. However, at CapitalPaydayLoan, you can find a monthly payment bad credit loan that you can repay over 3, 6 or even 12 months.
Provided you meet our simple eligibility requirements, a loan that you can repay comfortably through multiple installments shall be yours if you have had a stable income for 6 months or more.
Bad Credit Payday Loans
We also offer the much-in-demand bad credit payday loans. When you fill out our online application and submit it, a short verification process allows us to assess whether or not you shall be eligible for a bad credit payday loan. You can then choose whether you're comfortable with the payday loan or if you require an installment loan that you can repay over time.
Bad Credit Loans with Guaranteed Approval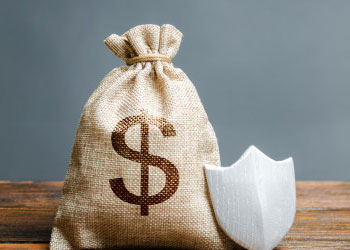 Anyone can face a situation that demands financial support. Roughly half of the adult population in the US today doesn't have a healthy credit score which makes borrowing from traditional sources easy. After taking time out and applying for loans, people often face rejection and have little time left to address their needs. Understanding this common occurrence, CapitalPaydayLoan offers bad credit loans with guaranteed approvals. This time when you apply for your loan, you can rest assured that the money shall be yours to use.
What this guaranteed approval of bad credit loans means is that provided you share authentic details and documents which prove your eligibility for our loans, we guarantee that a loan of an amount that our system indicates as likely to be safe for you to pay back on time, given your income and a few other indicators.
No Credit Check vs No Hard Credit Check
Loans come with various terms. Sometimes the terminology can get confusing and sometimes terms are a little less specific and can have broad meanings. Two common terms associated with bad credit loans are "no credit check" and "no hard credit check".
Typically, a no credit check loan is one in which a lender does not perform any check of credit score or history with any of the major credit rating authorities. No credit check loans tend to be fast and largely unaffected by the borrower's credit scores. Also, taking a no credit check loan means that the loan does not feature on your credit reports and does not impact your credit history or score.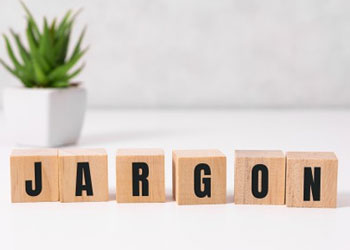 On the other hand, a no hard credit check loan is one in which a lender only verifies the credit score but does not pull the credit history. This helps verify the credit score but scrutinizing various past transactions is not a part of the process. This also does not affect the credit score or impact the credit history of the borrower. However, understanding a borrower's credit score may influence a loan offer made to the borrower. Sometimes, a lender may term a no hard credit check loan as a no credit check loan.
Advantages of Choosing No Credit Check Online Loans
There are some options available when you need a no credit check loan, being a borrower with a bad credit history. You may consider a lender located near your house, a broker or an online no credit check loan. However, no credit check online loans offer many advantages over other options. Here are the ones that could be key to helping you make a decision:
Online loans are accessible 24x7 and from almost anywhere
Some lenders can offer loans with no paperwork and no faxing
It's important to understand how good a direct lender performs. Online lenders typically have ample customer reviews that speak well about their services
Due to immense competition, online lenders tend to offer better deals
No credit check loans are typically taken in emergencies. Online loans with no credit checks are more convenient in such situations.
Where to go when you need Urgent Loans for Bad Credit?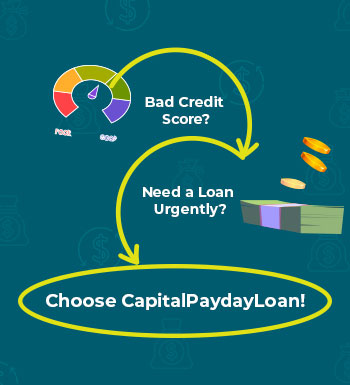 It is not very hard to understand that most borrowers looking for a loan despite having a bad credit history, choose loans only when they really need it. In most such cases, the need is urgent. At CapitalPaydayLoan, we have been mindful of this while creating our loan lending system. Here are some factors that make our loans ideal for the urgent requirements loan borrowers with bad credit scores tend to have:
Quick and easy online application available 24x7
No credit check means that loans get approved soon
Instant approvals subject to eligibility, post verification of provided details and documents
High rate of loan application approvals
Transparent online agreement
Direct deposit to borrower's account upon agreement of the loan terms.
Low Income & Bad Credit?
Sometimes, bad credit scores holders need loans while their income is also quite low. While our loans require applicants to have a minimum of $1000 per month as their income as a salary, exceptions can be made if the income totals that figure from multiple sources. Simply fill in the application form with accurate details, and when we get in touch with you, other details can be provided to us accordingly.
We Accept Very Bad Credit Scores for Loans
Is your credit score under 300? Most borrowing doors may be shut, but ours is not. We can approve loans strictly based upon income and authentic documentation, keeping credit history absolutely out of the picture. Why do we do this? It's simple - when you're repaying a short tenure loan, your credit history may not be a significant indicator of your repayment ability at all. However, your income is certainly of key importance, and hence that's our key indicator.