Payday Loan Safety
Many critics share strong opinions about payday loans. Payday loans short term solutions which are intended for emergency use. They are aimed to be available easily through a quick lending system. Certain direct lenders, like us at CapitalPaydayLoan, accept payday loan applications even from bad credit borrowers, in order to enable an emergency financial solution that is available to the vast majority. Here, we discuss the safety of payday loans and how you could protect yourself while choosing a payday loan.
Are Payday Loans Safe?
Payday loans are typically made available to borrowers through brokers, matching services or direct lenders. In all cases, direct lenders and the borrowers are the two essential parts of the transaction. The safety of a payday loan may depend upon the source and the interim entities (if any) and a payday loan from a legitimate source is typically considered safe as long as it is affordable by the borrower.
We discuss the legitimacy of the payday loan source in the final section of this article. But first, we should discuss the safety of the borrower considering the affordability aspect.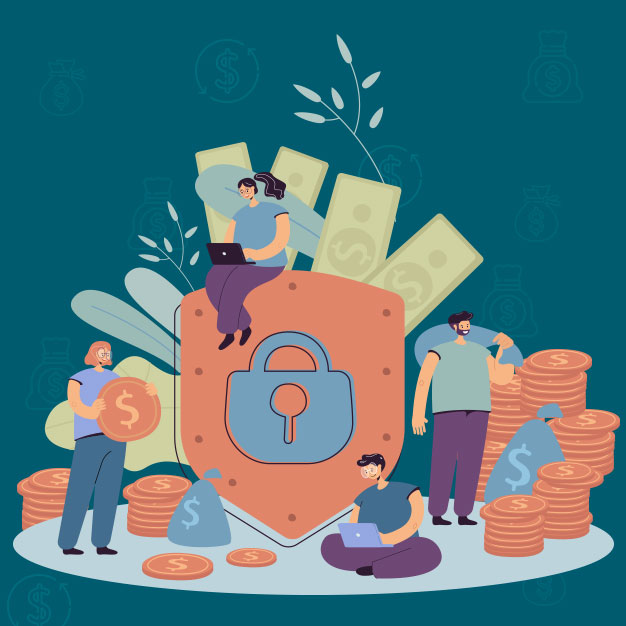 Borrower Affordability
While choosing any debt product (any loan, credit card, etc.), it is essential for the borrower to know that it is likely to be affordable for them, considering their income, financial status, outstanding debts, expenses, and other such factors.
Payday loans are considered high risk loans for lenders. Payday loans are also typically high in demand. These factors result in these loans being expensive and for this reason, borrower affordability is of heightened importance in such transactions.
Avoiding or missing out on repaying loans on time can be very expensive. For this reason, it is very important for borrowers to understand the charges and schedule of their loan repayments and only choose loans that they are most likely to be able to repay on time.
Payday Loan Laws
Payday loan laws differ from state to state. While some states have rather relaxed rules, some restrict the amount and/or the loan tenures. Few states have also banned payday loans altogether.
We at CapitalPaydayLoan, adhere to all current state as well as federal legal regulations. To find out more about the laws applicable in your state, you can use the links in the "External Resources" section below.
Legitimate Online Payday Loans
Another important factor in the safety of payday loans relates to the legitimacy of the payday loan, the lender and interim entities (where applicable). Interim entities here, may include matching services and payday loan brokers.
At CapitalPaydayLoan, we recommend borrowers to choose legitimate direct lenders who ensure transparency in their loan offers. By avoiding third-party entities, a borrower can, not just avoid delays and commissions but can also eliminate the need for assessing the legitimacy of multiple entities apart from just the lenders.
Today thanks to the internet, it is not very difficult to assess how good or bad the services of a lender are and whether or not, they're legitimate.
While they are fraudulent loan offers that circulate time and again, one can stay safe from such scams by making these few checks before accepting a loan:
1. Legitimate direct lenders typically have well-constructed and secured websites. Look for a valid security certificate on the website in the site information.
2. Look for recognitions and accreditations such as BBB, Online Lender's Alliance, etc.
3. Look for positive customer reviews and ratings.
CapitalPaydayLoan is a trusted direct lender with over a decade of experience in payday lending. You can get a legitimate payday loan through our online services and enjoy prompt customer services at all times.
External Resources
This service and website is an invitation to send us a Payday loan application, not an offer to make a loan. We are registered with Utah's Department of Financial Institution. If we approve your loan application, the funds will be disbursed from our account in Utah. Utah law governing consumer loan agreements may differ from the laws of the state where you reside. This service may or may not be available in your particular state.