Your Personal Hardship Loan with Friendly Policies
When you're in a situation that makes you need funds quickly, an ideal source is one that is easy to access and reliable - it is one that has friendly terms. This is exactly what we offer through our personal hardship loans. Such loans get you your funds quickly, with no fuss and minimal verifications.
We have leaned down each part of the application, approval and disbursal process and in this way, we seek to provide you with a solution that is practical, feasible, welcoming and quick.
Hardship Loans for Emergencies
Generally speaking, loans can be very tough for most individuals to get. On the other hand, one may need funds desperately during emergencies. What makes loans hard for most borrowers, typically includes one or more of these:
A cumbersome application process
Elaborate paperwork
Slow and complicated verification process
Stringent requirements for a healthy credit history
Now when you choose CapitalPaydayLoan instead, you can easily find what is right for you during situations of financial emergencies. This is so, because we have designed these hardship loans for emergency needs of our borrowers.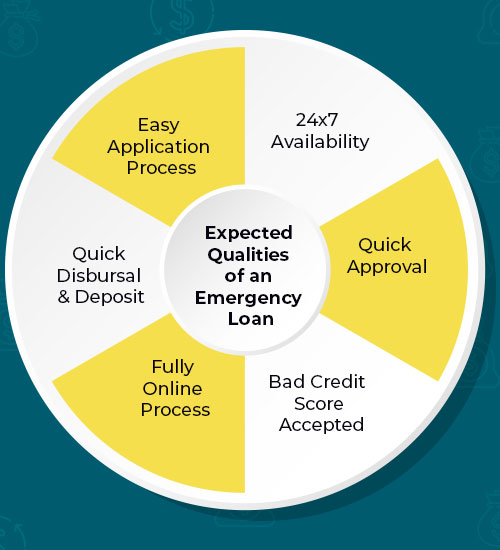 Hardship Loans near Me vs. Online Lenders
Some direct lenders or brokers based out of physical stores offer hardship loans much like ours. However, the differences are in the way that they operate, the way you apply and the costs that they incur which finally impact the deals that they offer to you.
Such lenders typically require paperwork and they are unable to process loans as quickly as a fully online lender is. At the same time, since they have higher real estate expenses, employee salaries and other costs to offset, that is likely to increase the expenses you as the borrower incurs in the form of interest rates and fees on the loan. Hence choosing a reliable online lender like us at CapitalPaydayLoan is a better option versus looking for a hardship loan near you.
Do Personal Loans for Hardship Accept Bad Credit?
A bad credit score today, is not too uncommon an occurrence. Roughly half of the potential borrowers of loans in the US, have an unhealthy credit history. We hence offer personal loans for hardship to bad credit borrowers.
Instead of credit history, we offer this short term loan on the basis of your income, which is a stronger indicator of short-term repayment ability.
How can I Quicken the Process to get my Hardship Loan ASAP?
With CapitalPaydayLoan, you already enjoy a service that is lean, quick and fully online. The only way to make this quicker, so that you can get your hardship loan ASAP, is to be prepared with all requirements and to remain prompt until your loan is credited. That way, you can submit all requirements on time and even accept out loan offer as soon as the agreement is generated and sent to you.
No Credit Check Loans don't further lower Poor Credit Scores
We offer our hardship loans with no credit checks. Apart from being fast and enabling loans for poor credit score holders, this also ensures that an applicant with a bad credit score, doesn't see a further hit on the credit score, because this loan application does not feature credit checks.