What is a "Guaranteed Approval Loan"?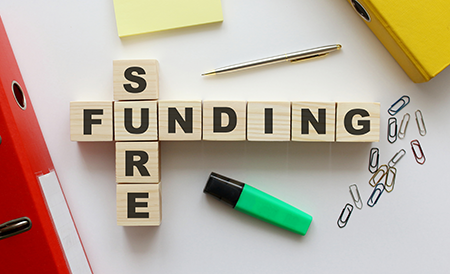 Loans are used for many purposes - businesses, individuals and even nations use loans and various other credit products offered by various lenders and lending institutions. Individuals often use loans for managing unforeseen requirements of funds. One of the preferable and growing types of loans that people choose when addressing such needs, is a Guaranteed Approval Loan.
A Guaranteed Approval Loan is one that is offered by a lender, with a guarantee of approval provided certain criteria are met by the borrower. At CapitalPaydayLoan, we offer a guarantee on the approval of your loan application, provided that you are eligible for our loan, subject to you applying for a loan of an amount that we can assess as safe for you to borrow and return on time, considering certain indicators such as your income, how stable it is and how much of outstanding debt you have.
No Credit Check Loans can be Fast & Safe
A long-standing misconception about No Credit Check Loans is that they cannot be safe. But let's think of this practically.
Loans have varying tenures and some tenures are as short as a few days to just a few months. Credit scores are a reflection of one's history of credit transactions and sometimes are quite inaccurately maintained. One's financial health can vary with many factors, and especially vary with income. Many No Credit Check loans - like what we offer - are short term loans which are approved primarily on the basis of the borrower's income. That along with various other financial health indicators, can often be a better indicator of what one's short-term repayment ability can be. Such No Credit Check Loans can hence be considered fairly safe.
Apart from being safe, these loans are fast. Since a complete credit check involves various parties and is a lengthy process, it can be a time-taking process that induces significant delays in loan approval. Eliminating this process is bound to save borrowers from such delays.
Benefits of Choosing a Direct Lender
Legitimate No Credit Check Loans offering Guaranteed Approvals are offered by a select few direct lenders. Mortgage brokers and matching services offering such loans simply act as middlemen in transactions between such lenders and the end customer.
Benefits of choosing a direct lender for your loan include:
Eliminating the delays caused by adding middlemen
Saving on third-party commissions and fees
Legitimate lenders maintain good transparency and communication
Most direct lenders today do not require faxes or paperwork
Direct lenders can choose to accept poor credit history.
Get High Risk Personal Loans that are Quick & Affordable
A loan offered to a bad credit borrower is considered a high risk loan. High risk personal loans are typically more expensive than traditional loans due to the risks associated. Most borrowers choosing loans despite having a poor credit health, are likely to be doing so in an emergency. It is then imperative, that quickness is a must amongst other characteristics of high risk loans.
At CapitalPaydayLoan, we offer quick loans with competitive rates and eliminating third-parties allows us to provide our customers with what we trust, are the most affordable deals in the market amongst similar guaranteed approval loans.
Payday Loans can offer Instant Approval
Need a loan that provides an instant approval? Choose our payday loans! At CapitalPaydayLoan, we don't just guarantee your loan approval, we also provide payday loans with instant approvals. How does this work?
You simply have to apply for your payday loan and once we receive all the relevant details and documents, a short and quick verification is made. Once all the verifications are done, if you're eligible for our loan, there's simply no delay - your loan gets an instant approval!
Can a Bad Credit Borrower get a Loan with Monthly Payments?
The short and sweet answer is YES! If you have a bad credit score, you may think that a payday loan is your only option. What may discomfort you at times is that you may be under great pressure of paying back that loan in that short amount of time. Need a loan with monthly payments instead? Simply choose CapitalPaydayLoan and we shall offer you a bad credit installment loan - the guarantee on loan approval still stands true!
Very Poor Credit History? We still Welcome You!
Borrowers who believe that their credit score is simply too poor to allow them to fetch a loan, might just be mistaken! Our loans can be strictly approved based upon the income and finances of our borrowers, completely leaving credit performance indicators out of the picture. So, even if you have a poor credit score and multiple past loan rejections, it must not be a reason to stop you from applying for a loan from our service.